Parents with sick children and available resources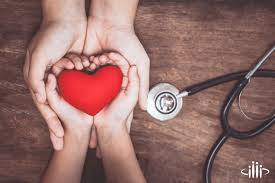 Having a son who was diagnosed with sickle cell disease at birth is the reason why I am so passionate about writing this article. I am blessed to have great family support and access to resources for my son but that is not the case for many families. My son had a bone marrow transplant in 2020 to cure his life-threatening condition. I recall how isolated I felt when I received the call that my son had sickle cell disease. Although my family and friends tried their best to be supportive, the isolation and anxiety I felt everyday is a feeling only other parents with chronically ill children understand. Imagine that your child has more bad days than good days due to their illness.  Now think about the parents and the emotional overload space they exist in every single day. They have a great responsibility to care of their sick child and they often suffer in silence.
Did you know that more than 10 million children in the United States alone have or are at increased risk of having a chronic physical, developmental, or behavioral condition that requires health and related services beyond what is generally required by the average child without a serious health condition. If you are a parent or caregiver of a chronically-ill child, you are not alone! There are many organizations with resources to help you, your child with special needs, and your family.
If you're a parent or caregiver searching for the best resources for your family, I have prepared a list of things for you to consider. These are the questions that you should ask yourself to help you narrow down your focus on the organizations that are best equipped to meet your specific needs.
What do you hope to get help with through contacting the organization?
Are you looking for resources to help your child become more social?
Are you looking to get financial assistance?
Are you looking to get help with medical insurance?
Are you looking to get medical equipment for your child?
Are you looking for in-home services for your child?
Are you looking for personal help, whether it be mental health resources, connecting with other parents with sick children, or financial help?
Are you looking for a group dedicated only to your child's specific condition or disease?
Do you want something that is broad, and available to all families and children with special healthcare needs?
Have you contacted your child's school, local children's hospital, or non-profit organizations for information?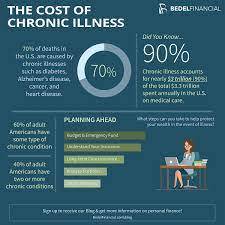 I write about sickle cell disease, and I also have Youtube channel with specific resources for sickle cell disease. However, there are many national organizations that can assist families of children with special needs. I have listed some of the notable organizations below by categories:
The Center for Parent Information and Resources (CPIR) serves as a central resource of information and products within the community. Goto  https://www.parentcenterhub.org/find-your-center/ to find a center that serves your state by using their interactive map.
Organizations that have been helpful to families with chronically-ill children:
Family Voices: Children and youth with special health care needs can benefit from Family Voices.
Federation for Children with Special Needs: The focus of the Federation for Children with Special Needs is on the parents and providing support for them, which in turn benefits the child with special needs.
Family Hope Center: When children or adults have special needs, the Family Hope Center provides support to the entire family.
Family Resource Center on Disabilities: Training, assistance, and information are given to parents of children with disabilities by the Family Resource Center on Disabilities.
National Association of Parents with Children in Special Education (NAPCSE): Parents of Special Education students can learn how to be their child's best advocate.
National Center for Learning Disabilities: Children and adults with learning disabilities will benefit from the information and resources available from the National Center for Learning Disabilities.
National Collaborative on Workforce and Disability: NCWD for Youth provides strategies and development systems for youth with disabilities to join the workforce.
PACER is a comprehensive "parent training and information center." Based in Minneapolis, but serving the nation.
The M.O.R.G.A.N. Project stands for Making Opportunities Reality Granting Assistance Nationwide. This group, established by parents Robert and Kristen Malfara, supports families in their journey of raising a child with special needs. In addition to having resources and information on their website, the group also assists families with travel expenses for medical treatments and gifts of medical equipment that aren't covered by insurance, such as wheelchairs. It works to create a group of parents who are supportive of each other in difficult times.
Parent to Parent USA is a group that matches each parent with a fellow parent who has a child with the same special healthcare need, disability or mental health concern, allowing each parent or family to have a contact for sharing information, receiving support and creating new friendships. "Parent to Parent USA has local groups in almost all states, and is great for connecting families with each other for emotional support," notes Smith.
United Spinal Association: The United Spinal Association offers support, advice, and resources for those with spinal cord injuries.
National Youth Leadership Network- build strength among people with disabilities who are between the ages of 16 and 28. The group hosts workshops around the country for young people to learn how to develop leadership skills.
Federation for Children with Special Needs is a national organization that provides information, support and assistance to parents of children with disabilities, their professional partners and their communities. By allowing these families to more fully participate in community life, children with special needs are able to grow to their full potential. The Federation promotes the active and informed participation of parents of children with special needs in shaping and influencing public policies that affect their families. The peer support network the group provides allows for families to meet with those who can relate and understand.
Family Voices, which, according to the Parenting Advocacy Network, " family-centered care" for all children with special needs. Family Voices provides families with the "tools to make informed decisions" about healthcare and education, build partnerships between families and their service providers and serve as a trusted resource on healthcare. They also help families learn to advocate for improved policies to best serve children with special needs. One of their main goals is to empower young people with disabilities so that they may become self-advocates for various causes that affect those with special needs.
The Council for Exceptional Children is the largest international professional organization dedicated to improving the educational success of children with disabilities. They advocate for successful governmental policies and set standards for professionals in the education industry. They also provide professional development seminars and  they help teachers, administrators, parents, related students and other educational support staff to best support and educate the children with special needs with whom they work.
Move United.  Established in 1956. They are an affiliate of the U.S. Olympic & Paralympic Committee. They organize year-round sport and recreation opportunities for people with a wide range of disabilities. They have over 200 member organizations in almost every state.
Best Buddies is an organization that helps kids with special needs develop friendships and stay social. This organization works to help those with special needs improve their communication skills, secure jobs and develop the necessary skills to live independently.
 Friendship Circle has locations throughout the country. FC pairs teen volunteers with a child with special needs in order to form "lasting friendships" and help teens reap the rewards of "selfless giving." Most programs take place after school or on Sundays. They include a number of sports, activities, social circles and trips for older kids.
I hope that this was helpful. Follow me on my Youtube channel and pinterest.